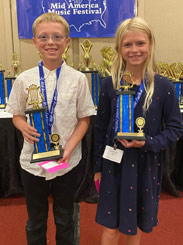 Our test lists are available here in two formats:
Microsoft Word*
Portable Document Format (requiring the free Adobe Reader plug-in which may be downloaded free here - note: most computers already have Adobe Reader installed).

Click the test in the application you prefer.
You may then download and print the test files.
*Two tests are offered in Excel format and PDF.

CURRENT TEST LISTS
This list updated December 16, 2022.

Accordion
Baritone
Bass Guitar
Bassoon
Clarinet
Classical Guitar
E Flat Alto Sax
Flute
French Horn
Guitar
Harp
Mallet
Percussion
Piano
Tenor Sax
Theory Bee Syllabus
Trombone
Trumpet
Ukulele
Violin
Voice